A² Technologies, Inc.
Bringing Ideas to Market for over 30 Years
We help inventors become entrepreneurs and startups to grow.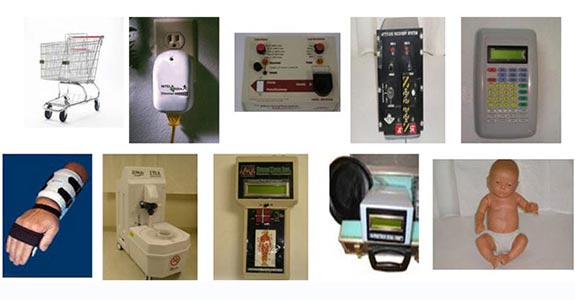 We have been shaping ideas into products for more than 30 years. Providing California customers with quality prototype assembly and electronic manufacturing services. Many of California's electronic businesses rely on A Squares' contract and turnkey manufacturing services, including Quality assured SMT and through hole pcb assembly, cabling, chassis wiring, box building, test, mechanical and electromechanical assembly. A Squares' capacity for quick turn, short-run, turnkey and contract assembly with
JIT (just in time) delivery allows assembly projects to be manufactured with quality assured. California companies get value added services when we are selected. A Squared provides parts procurement, sourcing, kitting, staging, assembly, test, re work, packaging and shipping for most any assembly projects from prototypes to monthly builds in the thousands.
An Integrated Process
We are a product development firm that has helped bring a array of devices to market, ranging from medical devices, industrial controls, to a "Baby Think it Over" doll used to teach high school students the responsibilities of having a baby, to a genetic research device that has become standard in many universities. Once we take on a project, we also provide inventors and entrepreneurs with electronic product design and electronic manufacturing services. Initial concept to circuit board design to assembly, testing, packaging, and shipping all in one place.
Experience Matters
Adrian Pelkus is the CEO and founder of
A Squared Technologies, Inc., the proud home of California Product Developers (CPD).
CPD is a consortium of preferred service providers to help inventors get from concept to market. Together we have helped develop hundreds of products and processes ranging from low to high tech garnishing multiple patents and launching many businesses for our clients.
Between shoe step sensing technology to solar cells, infant simulators to silver plating systems, alarms to electric cars, robotics to vacuums (just to name a few) our experience in new product development is quite extensive.
In the medical field alone we have developed over a dozen new devices including TENS pain management, muscle stimulation, bone growth, wound healing, gait correction, anesthesia tool, prosthetics, laser stimulation, photo-dynamic therapies, thermal therapies, compression therapies and more.
Preferred providers provide specialty skills and knowledge to our group.
For example Medical devices require FDA audit-able designs and manufacturing standards be met all through from concept to market. We follow CFR820 for all medical designs..
Fast track to market
Our team approach means electronic product design and electronic manufacturing services are more efficient, and products move through a fast track process on their way to market. We do it all. Inventors and entrepreneurs worldwide know that A Squared will move their ideas from their imaginations into the wide-open spaces of commerce.
For inventors, entrepreneurs, start ups, companies large and small to become or remain competitive, electronic product design, development, and delivery from one trusted source saves money and increases productivity.
Service Areas
Serving the USA and the following cities of Southern California:
San Diego, CA
Lakeside, CA
Poway, CA
Escondido, CA
Encinitas, CA
Oceanside, CA
Fallbrook, CA
San Clemente, CA
Irvine, CA
Colusa, CA
Santa Ana, CA
Anaheim, CA<
Long Beach, CA
Los Angeles, CA
Veteran owned and operated since 1985.